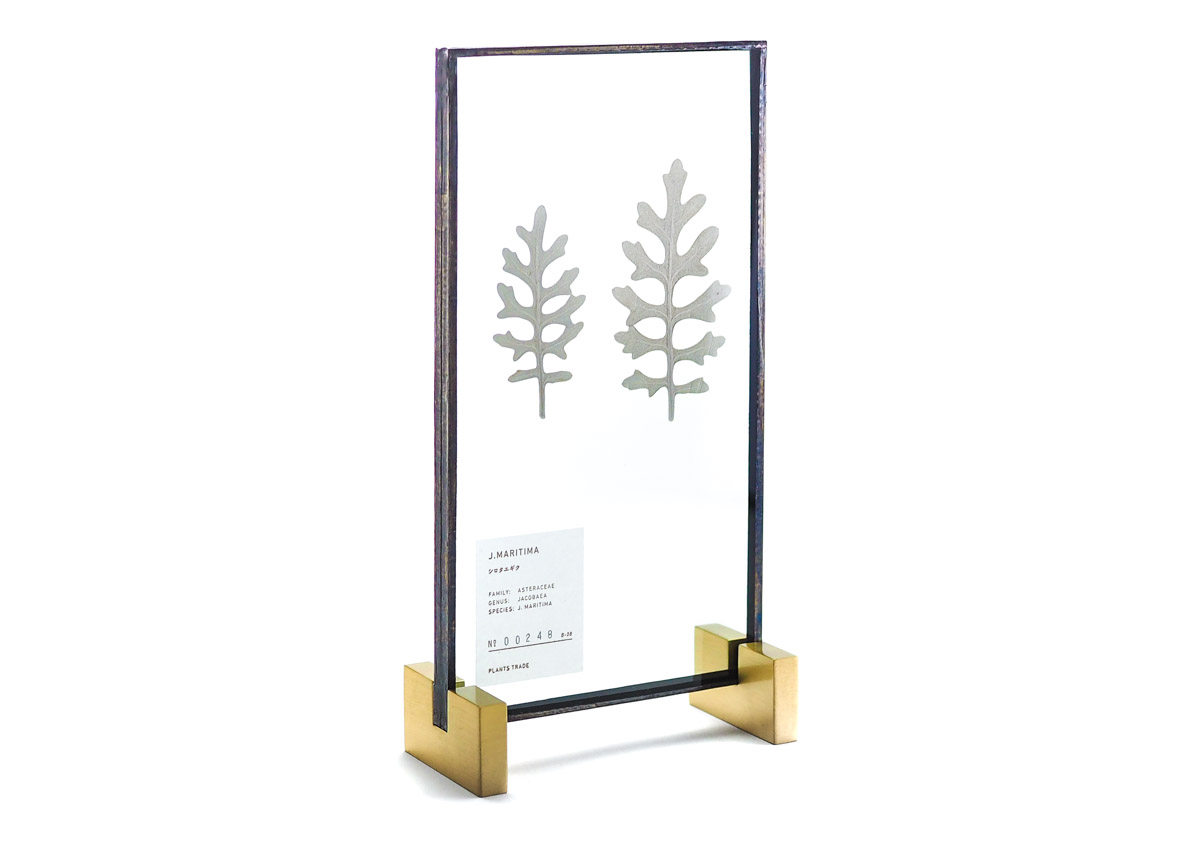 B-08 J.Maritima シロタエギク
Jacobaea maritima (silver ragwort) (formerly known as Senecio cineraria) is a perennial plant species in the genus Jacobaea in the family Asteraceae, native to the Mediterranean region. It was formerly placed in the genus Senecio, and is still widely referred to as Senecio cineraria.
It is widely cultivated as an ornamental plant for its white, felt-like tomentose leaves; in horticultural use, it is also sometimes called dusty miller, a name shared with several other plants that also have silvery tomentose leaves; the two most often to share the name are Centaurea cineraria and Lychnis coronaria.
Silver Ragwort is a very white-wooly, heat and drought tolerant evergreen subshrub growing to 0.5–1 m (1.6–3.3 ft) tall. The stems are stiff and woody at the base, densely branched, and covered in long, matted grey-white to white hairs. The leaves are pinnate or pinnatifid, 5–15 centimetres (2.0–5.9 in) long and 3–7 centimetres (1.2–2.8 in) broad, stiff, with oblong and obtuse segments, and like the stems, covered with long, thinly to thickly matted with grey-white to white hairs; the lower leaves are petiolate and more deeply lobed, the upper leaves sessile and less lobed.
シロタエギク(しろたえぎく、白妙菊)はキク科キオン属の耐寒性多年草。別名 ダスティーミラー(Dusty miller)とも呼ばれています。
一般的にシルバーリーフと呼ばれる仲間で、白い毛に覆われた容姿が特長的です。
原産地は南ヨーロッパの地中海地方でしたが、現在は強い生命力から世界中へ野生帰化しています。
高温多湿にやや弱い常緑多年草で、草丈50~100cmくらいになります。葉は長さ10cmくらいで羽状の切れ込みがあり、茎や葉は緑ですが白い繊毛が覆われているため白銀色に見えるのが特長です。日本では、6月から7月頃に黄色い花が開花します。
(quote some part from wikipedia)

Size
A : W105 x H190 x D8 mm
B : W60 x H400 x D8 mm
C : W105 x H400 x D6 mm